Discover the military history of the Okanagan
Articles and stories from military historians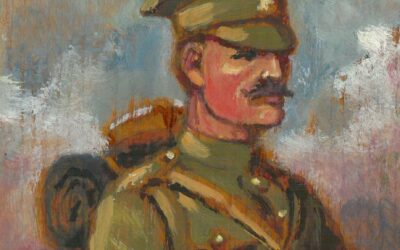 Every so often, we come across an item that raises more questions than answers. For example, this painting apparently depicts a soldier in the 29th Battalion (Vancouver) Canadian Expeditionary Force training in Hastings Park, Vancouver, in early 1915. It shows the...
read more
Visit the Okanagan Military Museum
Step inside and feel the dedication to service and memory which inspired the museum's founders. The Okanagan Military Museum reveals how local men and women met the call of duty and contributed to events on the world stage.
"For two decades now, our collection has wowed both locals and visitors, and we're excited for that to continue. This is part of our shared history and a chance for us to come together in remembrance."
 – Keith Boehmer, Military Historian