During the Second World War, Prime Minister Mackenzie King aimed to manage the Canadian obligations to the war effort while balancing competing concerns from London and, later, Washington with Canadian needs. He foresaw Canada's role as an emerging middle power after the war was over. He picked his battles carefully regarding international affairs and Canada's interest by not pushing to have representation at the big table but certainly representation on common allied boards and committees related to raw materials, finished goods, food production, and transportation. The idea that became known as the 'functional principle' regarding international agencies was aimed at counter-balancing the powers of the Big Four: the United Kingdom, United States of America, Soviet Russia, and China by advocating significant influence on areas of common concern according to a country's contribution. Canada's contribution warranted a seat at the committee table directly affecting Canadian interests. So too, by their degree of contribution, did Australia, Brazil, and others. Doing so would preserve the domestic political engagement with the war effort and continued financial aid to the British people.
Canada's wartime contributions towards the UK were significant materially and financially. However, by 1943 there was a shift to supporting the emerging United Nations Organization. One such body was the UNRRA – United Nations Relief and Rehabilitation Administration which addressed the needs of 'displaced people' of Europe and Asia. Care for the refugees and distribution of humanitarian aid started in 1943 as the Allies liberated Europe. A significant Canadian contribution to the work of the UNRRA was the disposal of surplus army vehicles to Czechoslovakia, which was within the Russian Zone of Central Europe when the war ended.
News of OPERATION CANHAR came from Brigade to the 9th Canadian Armoured Regiment (BC Dragoons) on August 25, 1945. The BCDs were to establish a receiving camp in Pilsen, Czechoslovakia, by August 31. Pilsen was about 461 miles southeast of Veendam, Groningen, Netherlands, where the BC Dragoons were billeted. B Squadron was tasked with the job. Major Arthur West and Captain D.L. Kropf would lead the advance party the next day, and Captain J.C. McKinnon would lead B Squadron and several small attached sub-units the day after.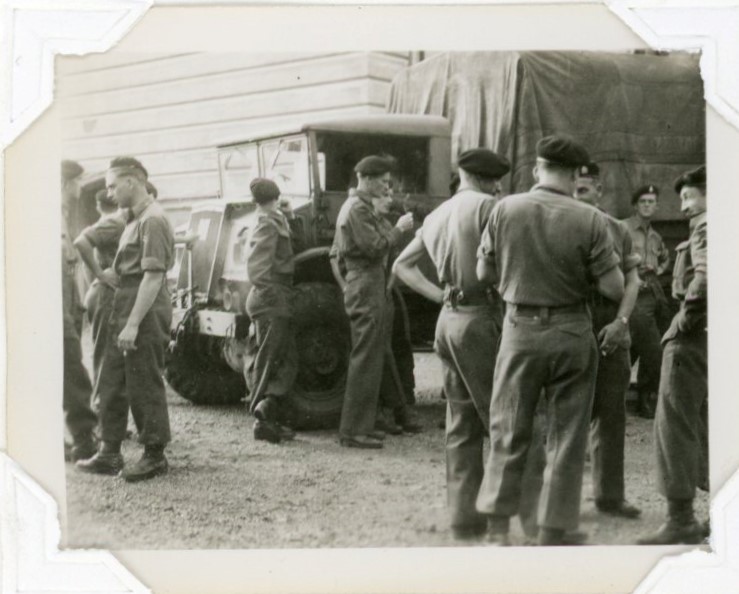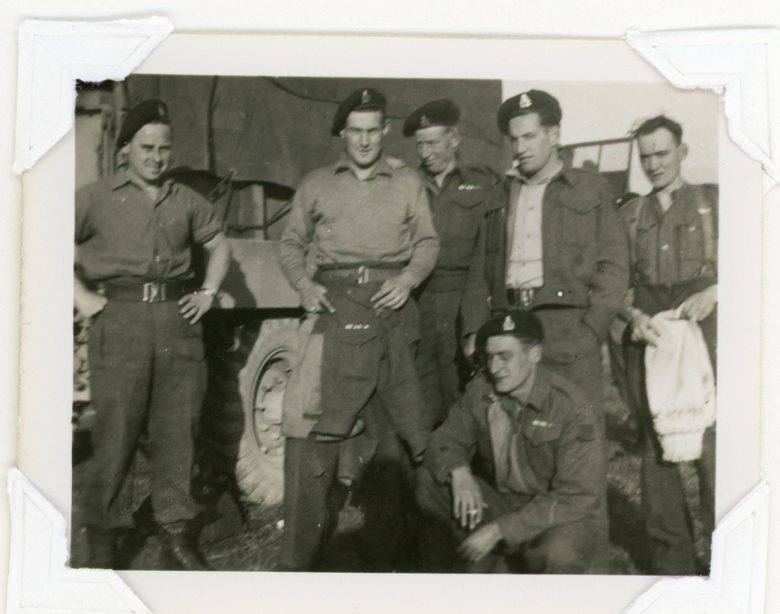 Lieutenant Colonel Harry Angle and Paymaster Captain T.N. Midgely followed the first convoy of trucks on September 4. He recorded his impressions in his daily diary noting the route through Germany to the Czech border. They were refused entry into the Russian Zone at Stoppelberg, Germany, by the Russians and were advised by British officials to try the American sector further south. With the generous support of the American Civil Affairs officials, they crossed the border on September 7, arriving at Camp 5 in Pilsen. Angle notes, "During the day passed an American convoy of brigade strength then passed about 200 Canadian vehicles on a very dusty road. Found B Sqn working hard but happy." The next day Angle "Watched Cdn vehicles being handed over to Czechs. Major West has the camp and system of hand over very well organized. Sept. 8 Veendam Races at Pilzen. Fine and warm. Composite BCD team beat an American softball team 4-3 in 11 innings. It was a great game." The next day was meetings with Canadian, British and American civil affairs officers and UNRRA officials regarding a ceremony in Prague.

The Russians gave no resistance to the party of properly documented Canadians that would meet with senior UNRRA officials and Czech Ministers of supply, food, and transport, inspect a Czech Guard of Honour, meet the press for photo ops and attend a reception dinner.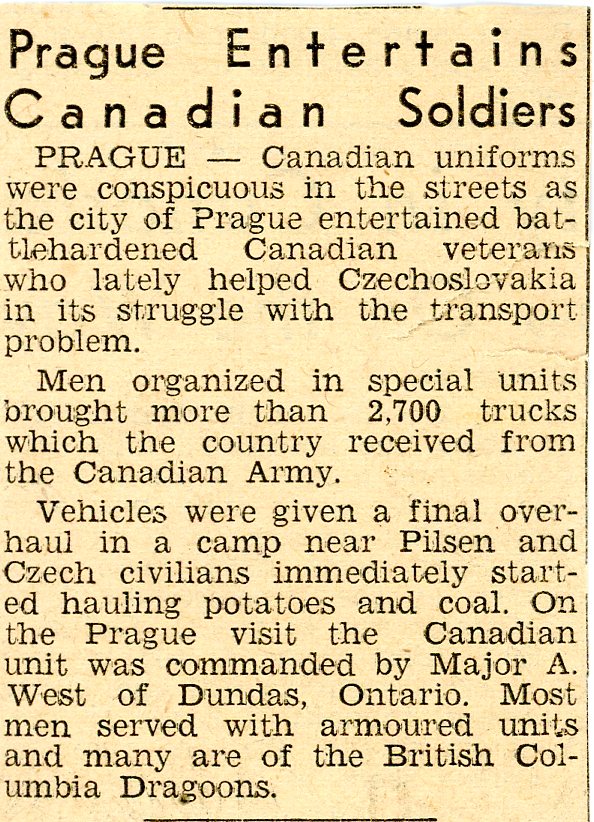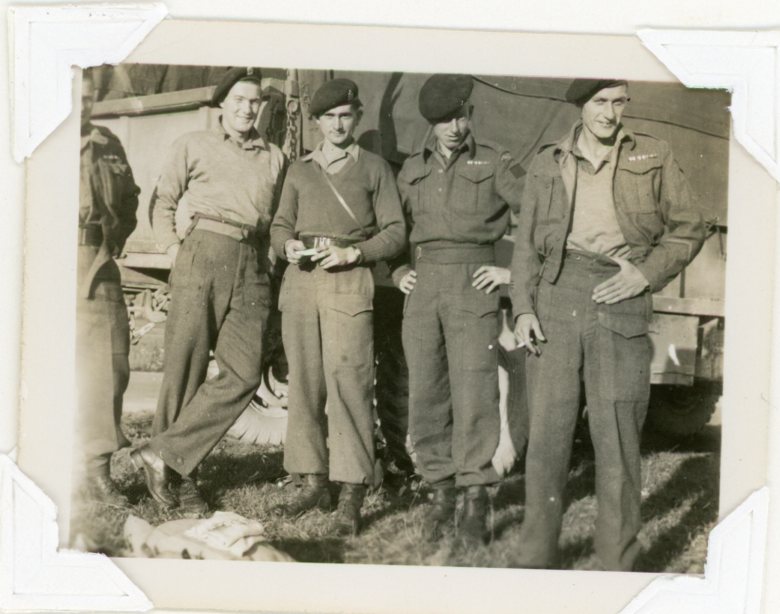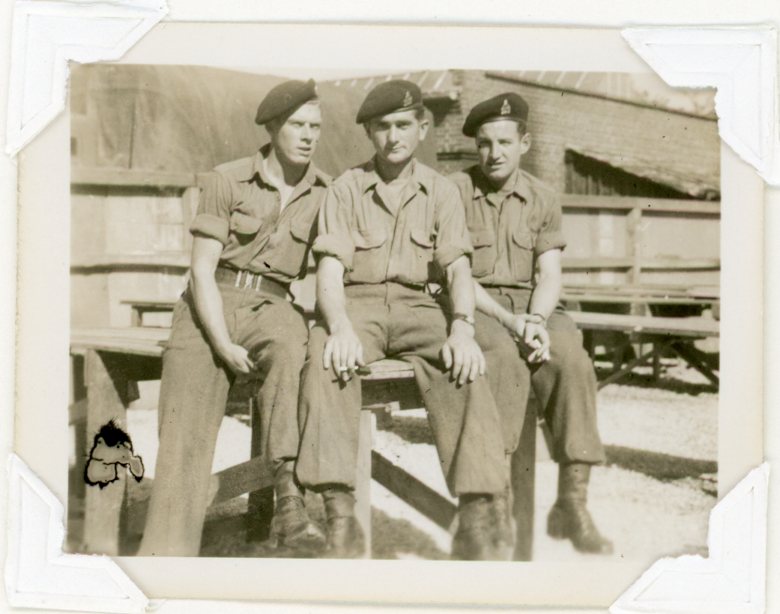 Lt. Col. Angle's return trip from September 11 to 14 via Munich, Duisburg, Arnhem, and Apeldoorn to Veendam put 570+ miles on his Jeep and caravan for a total round trip of 1,569 miles.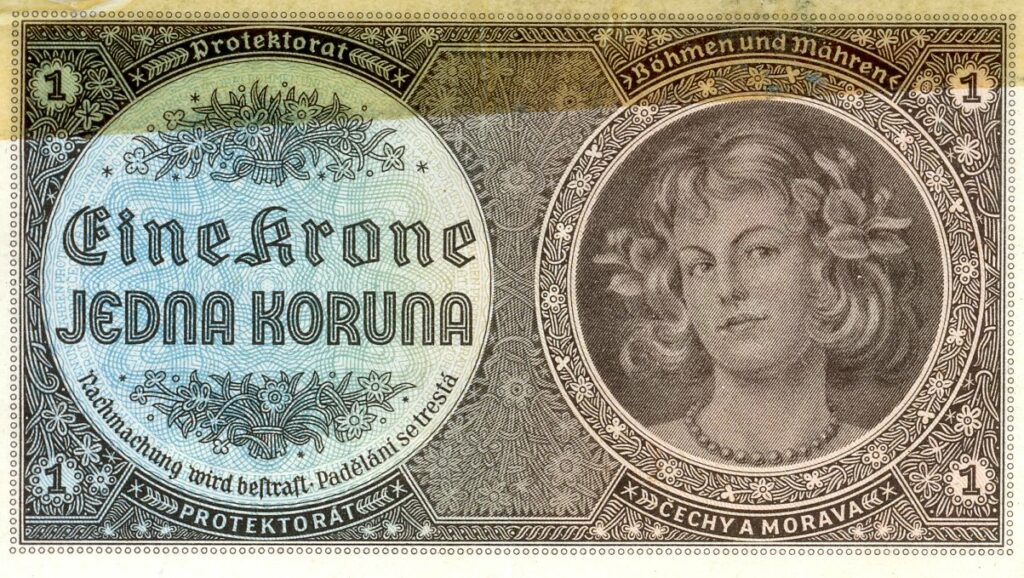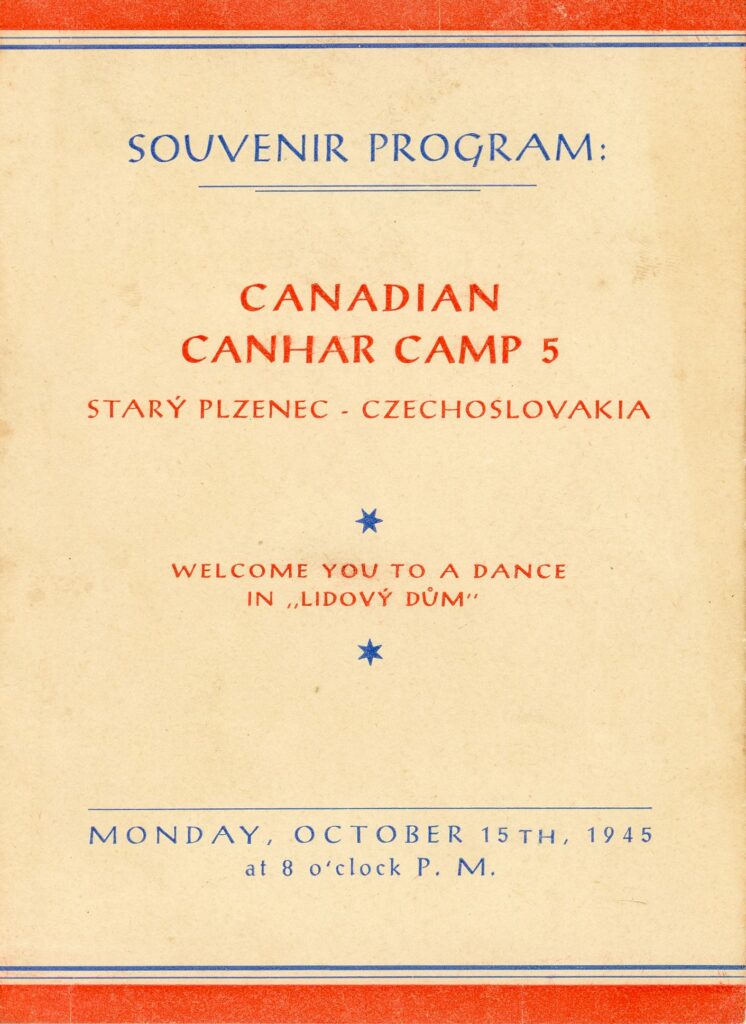 About 5,000 Canadian trucks passed through the BCD camp between September 1 and October 15. After attending the closing of Camp 5 ceremonies, the last BCD detachment returned to Veendam on October 25 via Hitler's resort at Bergchesgarten and Munich. The regimental strength was now 402, all ranks, as a steady flow of men was repatriated via England. The trucks were used to distribute aid to refugees in Czechoslovakia that would be dominated by the Soviet Russians until 1990.
Sources

J.L. Granastein, Canada's War-Politics of the Mackenzie King Government, 1939-1945 (Toronto: Oxford University Press 1975, pgs. 300-327)

R. Roy, Sinews of Steel (Toronto: Charters Publ. Co. Ltd. 1965, pg. 414-5)

Clippings BCD-NE-148

Photo album BCD-P-2356