In Part I, we reviewed definitions, descriptions of Canadian military decorations, and their qualifying criteria. This time we look closer at some examples from the First World War. According to our records, 20 men listed on Okanagan cenotaphs were decorated for service and died in the First World War. As mentioned previously, men were classed as commissioned Officers or Other Ranks. Of the 20, ten were officers, with two being commissioned from the ranks after earning the Military Medal. These men earned 25 awards and decorations ranging from the Distinguished Service Order to the Mentioned in Despatches. Three were in the British Expeditionary Force [BEF], and two more transferred to the BEF after receiving commissions.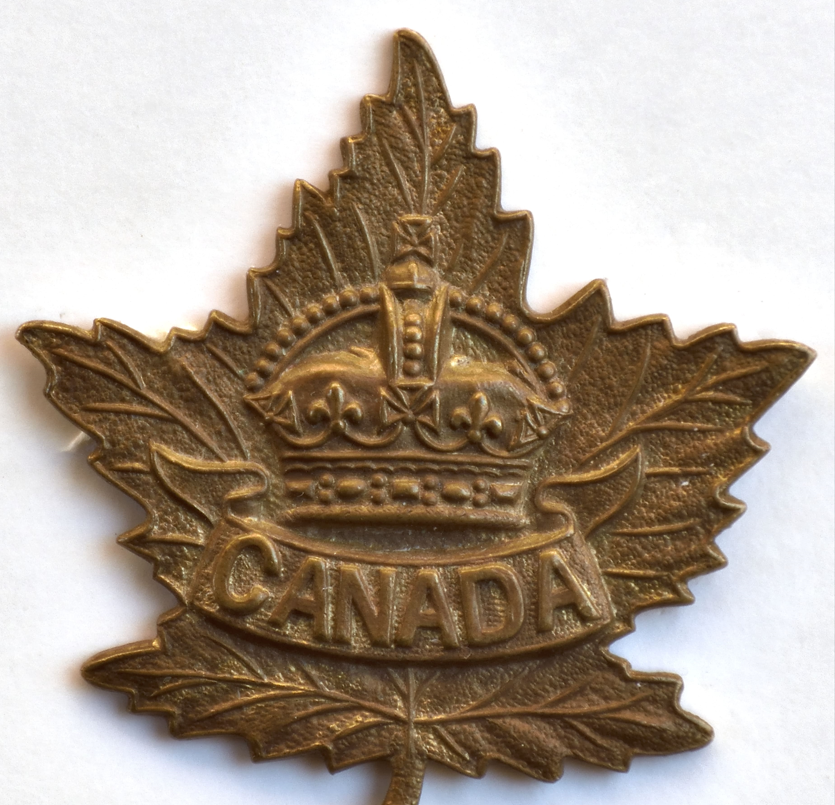 A bit of background
Canada's 1st contingent, formed for overseas service at the start of the First World War, consisted of Canadian and British-born men with some from First Nations and minority communities. Canadian identity would mature during the Great War. Each made a contribution in some way. One such man was Colin Keith Lee Pyman, who was one of five children in his family in London, England, in 1886.
He made his way to Kelowna in 1903 to become a fruit rancher in the Black Mountain area. He served as a Lieutenant (Lt) in the 30th British Columbia Horse (30th BCH), which was a Non-Permanent Active Militia unit in the Okanagan. When war was declared in August 1914, the 1911 mobilization plan was ignored in favour of registering drafts of men through Militia units into new Canadian Expeditionary Force (CEF) units, infantry being dominant. Many Okanagan men joined the 30th BCH in hopes of being deployed as cavalry. They were billeted under canvas in Kelowna and Vernon. Medicals and inoculations were done, and training began in the basics of soldiering and physical fitness. Still, some men didn't want to wait and set out for a huge camp at Valcartier, Quebec, where 35,000 gathered to be part of the first contingent.
A contemporary Kelowna resident and member of the 30th BCH, G. D. "Paddy" Cameron, wrote that the first troops to leave the Okanagan were a group of 25 men and two Officers, one of which was Lt. Pyman. A Major in D Squadron encamped near Kelowna insisted that the men return their uniforms and issued kit to the unit's Quartermaster before departing. "As the only thing that we had that was our own property were blankets, we said 'Ok, we'll go to Kelowna in blankets.' When the Major heard this, he quickly changed his orders. I expect he did not like the publicity this would bring," writes Cameron.1
When Pyman's men reached Valcartier, they tried to enlist as a block in a cavalry unit but were refused, so they joined other BC infantry units. Pyman joined the 5th Battalion (Western Cavalry), that was formed of men from various Militia cavalry units west of Ontario and took their place in the 2nd Canadian Infantry Brigade of the 1st Canadian Infantry Division, CEF.
References
1] 36th Okanagan Historical Report, First Troops to leave the Okanagan by G. D. Cameron, pg. 108